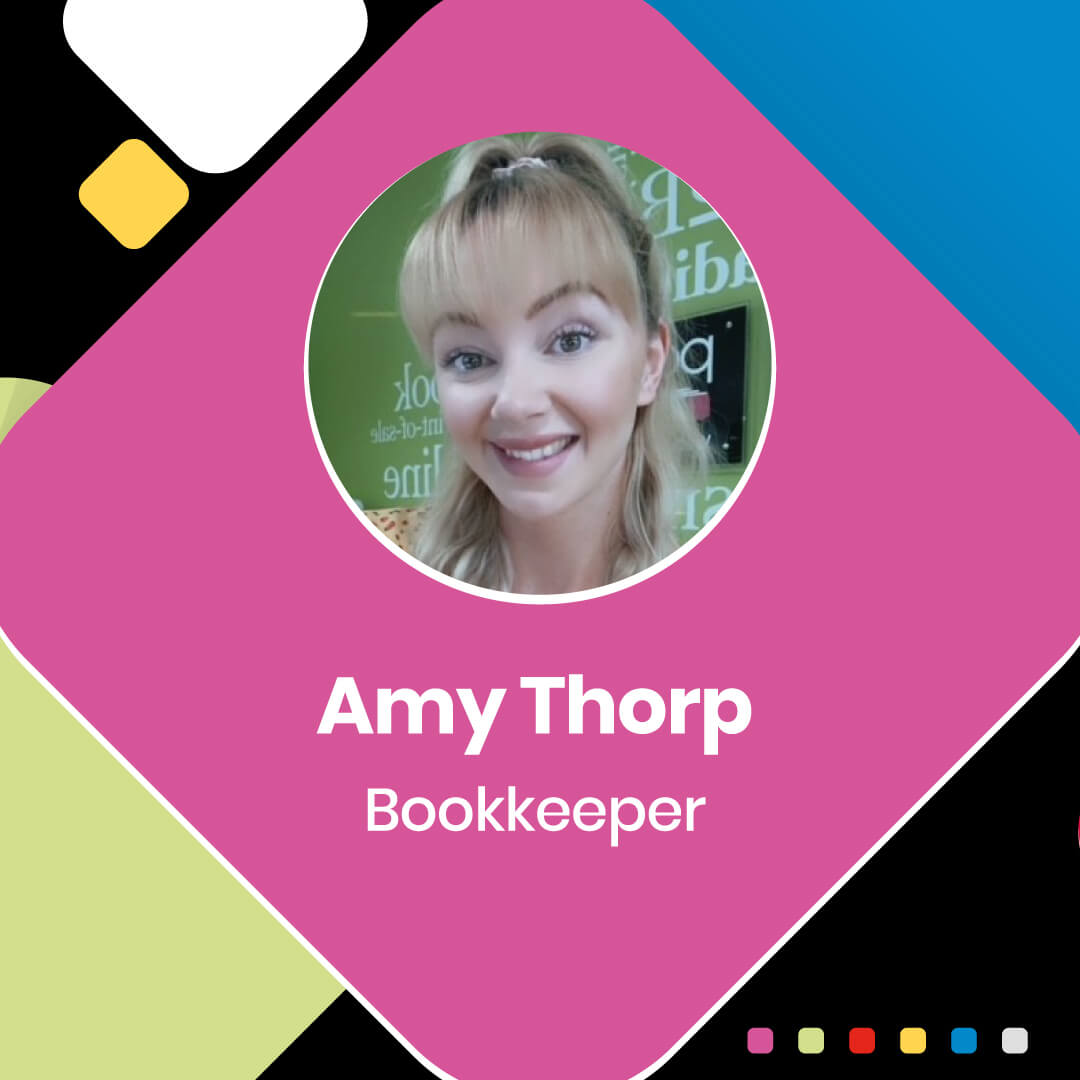 1. What is your day-to-day role/what does your job involve?
I'm the Bookkeeper here and I look after the day-to-day accounting of the business. I liaise with both clients and suppliers, and ensure all the business finances are running as smooth as they can be.
2. How did you get interested in your area of work?
When I left school I actually went into performing arts, but I ended up breaking my arm and missing so much of college I had to drop from the course! I started doing some Office Admin jobs and I did a Level 2 certificate in accounts so I could understand the finance functions a bit better, and since then I've been hooked and completed a further 4 qualifications in Bookkeeping and Accounts (they say everything happens for a reason).
3. What is your favourite thing about working at PAB?
I've always believed that the people you work with can have the biggest impact on whether you enjoy coming to work every day. The people who work here at PAB are amazing; they're hard workers and we support each other to no end. They can turn what's been a bad morning into a great day.
4. What do PAB values 'respect, equality and transparency' mean to you?
They're great values that I think we should adopt in our day-to-day lives, as well as the workplace. Respect is earned and I think we should always treat others in the same way we would want to be treated ourselves. Equality is appreciating that we're all human and therefore in no way the same as one another, and that's something that should be celebrated! Transparency to me is a quality that earns respect; I always appreciate when someone is honest with me whether it's a client, supplier or colleague. It opens the lines of communication and helps to build a better working relationship.
5. If you could live anywhere, where would it be?
Anywhere that's hot and sunny with great food!
6. What 3 items would you take with you on a deserted island?
A magical picnic box with never-ending food (because hanger is a real thing), a good book and lots of sun cream!
7. What are your hobbies/interests outside of work?
Believe it or not, I'm actually a rugby fan! I'm a season ticket holder with my partner so we go to matches every other week. I love spending time with family – I'm at my happiest when I'm around them. I'm very much into fitness and being outdoors whether it's a walk, run or bike ride. It does a lot for your mental wellbeing!
8. Do you have a party trick/secret skill?
Honestly, no I don't!
9. What's your favourite joke?
I think it's only appropriate that it's an accounts joke: 'What do you call a trial balance that doesn't balance? A late night!'