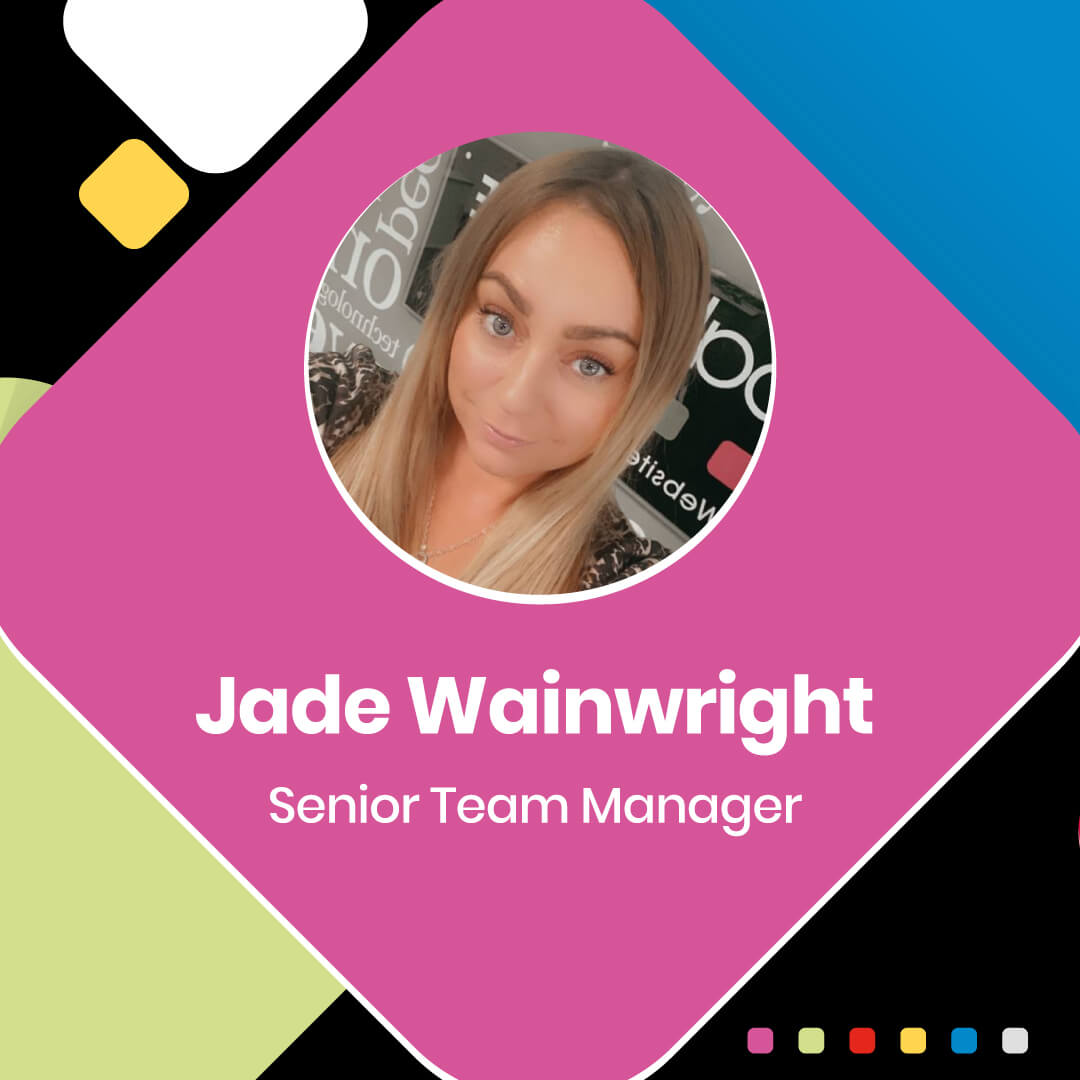 1. What is your day-to-day role/what does your job involve?
My role is a Senior Team Manager & my role consists of project managing & coordinating everything advertising & marketing related for our wonderful clients!
2. How did you get interested in your area of work?
It was actually by accident! I graduated from university with a Graphic Design degree & applied for a graphic designer job in an advertising agency. They thought I would be more suited as an Account Executive due to the fact a big part of my degree was based on advertising & marketing and I enjoyed the challenge of learning, so I stuck with it and here I am today.
3. What is your favourite thing about working at PAB?
There are so many reasons why I love working at PAB but what stands out as my favourite is the fact that the Directors are an absolute pleasure to work for. They help you grow, they support and guide you & we are all like one big happy PAB family. The relationships with both my colleagues & clients is phenomenal – you can't find that anywhere else.
4. What trends do you think are upcoming in marketing?
Digital has been the top of the game for a few years now, and I think this will stay, moving more into video such as TikTok. People like to be in front of the camera more now so video product reviews and testimonials are up and coming.
5. Who's your ideal client and why?
Since I was younger I've always wanted to advertise for McDonald's! There is something so remarkable about their advertising… they are confident yet subtle. You can tell so much psychology has gone behind everything, from their logo to their campaigns to their POS. Clever!
6. What has been one of your favourite projects to work on?
I really enjoy working on TV – so much thought, effort & planning goes into a 30 second advert. So many components are needed but as you watch them all come together it's just magical to see the final outcome.
I also really enjoy learning about digital marketing, the facts & figures and how consumers react on a digital platform compared to offline media.
7. What does PAB's value 'do things differently' mean to you?
At PAB we don't want to follow the norm – we like to stand out from the rest and offer our clients new & exciting opportunities. We think differently and therefore generate results for our clients – that's why we are the best!
8. If you could live anywhere, where would it be?
Alaska! Nothing seems more tranquil than living in a snowy mountain log cabin catching fresh fish and having bears as friends haha!
9. What 3 items would you take with you on a deserted island?
My son, daughter & a 5-star hotel!
10. What are your hobbies/interests outside of work?
I am a gamer at heart! I got my first console when I was about 10 years old and I've had almost every one since then. My children are also big into gaming so nothing better than on a Friday night, all with our headsets on, building the perfect Minecraft village.
11. Do you have a party trick/secret skill?
I wouldn't say it's a secret skill but I can rap to almost any Eminem song… pass me the mic!
12. What's your favourite joke?
What's brown and sticky? A Stick (gets me every time)