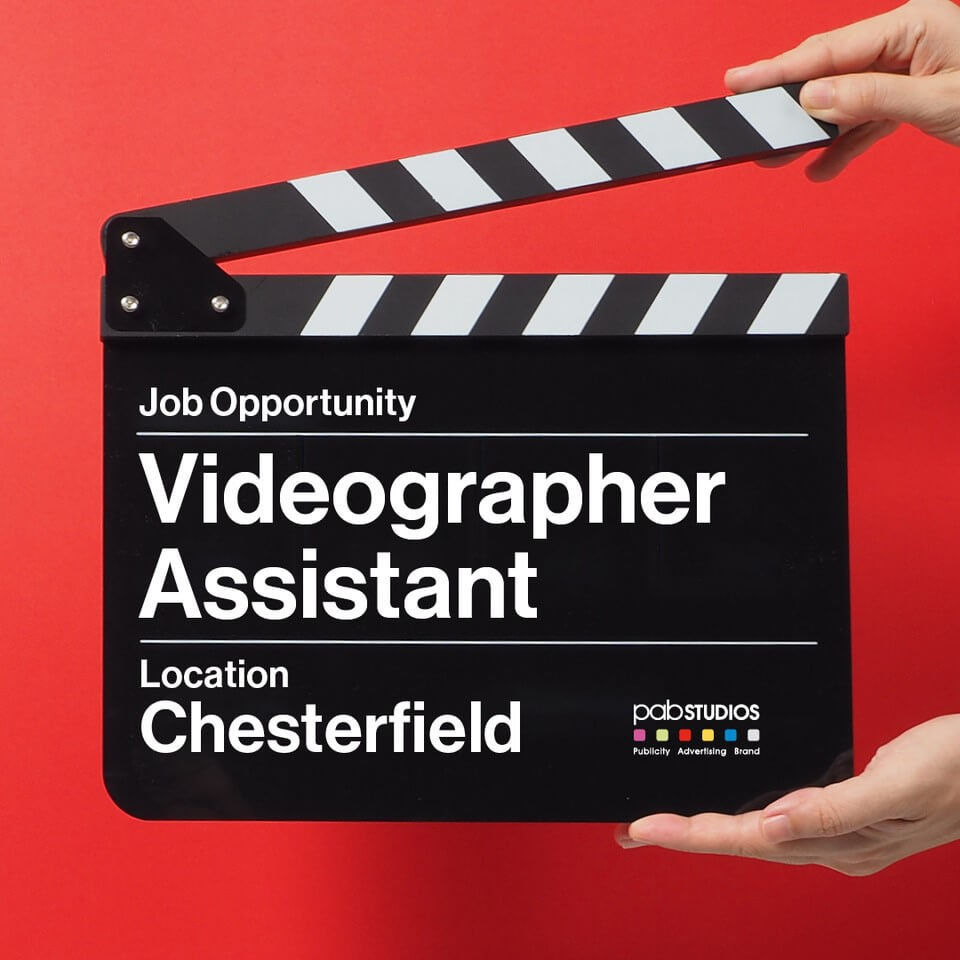 Videographer's Assistant – Job Opportunity
As one of the North's leading full service advertisement & marketing agencies, PAB Studios are looking to employ a full time Videographer's Assistant to be based within our Chesterfield office.
The three main duties of this exciting creative position include:
• Assisting our Senior Videographer with the planning, set up, filming, editing & graphic after effects required to create professional finished videos for our clients.
• Taking ownership over the creation of content for our clients' social media platforms such as TikTok, Instagram, Facebook & YouTube.
• Assisting the studio day to day with basic photo editing for our Photo-buddy service.
Essential skills required:
• Level 3 or above in media or other related video qualification.
• You must have a good understanding of how to use a DSLR video camera in its manual settings.
• You must have good skills & knowledge of how to edit in either Final Cut Pro X or Adobe Premier Pro.
• Good understanding of how to work on an Apple iMac
• A basic understanding of motion graphic effects with either Apple Motion 5 or Adobe After Effects.
• A basic understanding of Adobe Photoshop, In-Design & Illustrator programs.
• The confidence, self-motivation, communication & organisation skills required to take ownership over social media video related projects from start to finish.
• Have a creative design flair with a good eye for detail
• Key skills in English & Numeracy.
• A passion for video production.
Preferred but not essential:
• A driving license & the flexibility to travel would be advantageous.
• Graphic design skills & qualities.
• Drawing skills.
• Knowledge of sound editing & colour grading.
How To Apply
For all applicants, please send your covering letter, CV & a YouTube or Vimeo link to a showreel of your very best work to dave@pabstudios.co.uk.