PAB Studios is a full-service marketing agency specialising in the automotive sector and is well-known for its straight-talking, jargon-free approach.
We're thrilled to announce that PAB Studios has been nominated as a finalist for 'Creative Business of the Year' in the Wakefield Business Awards 2023!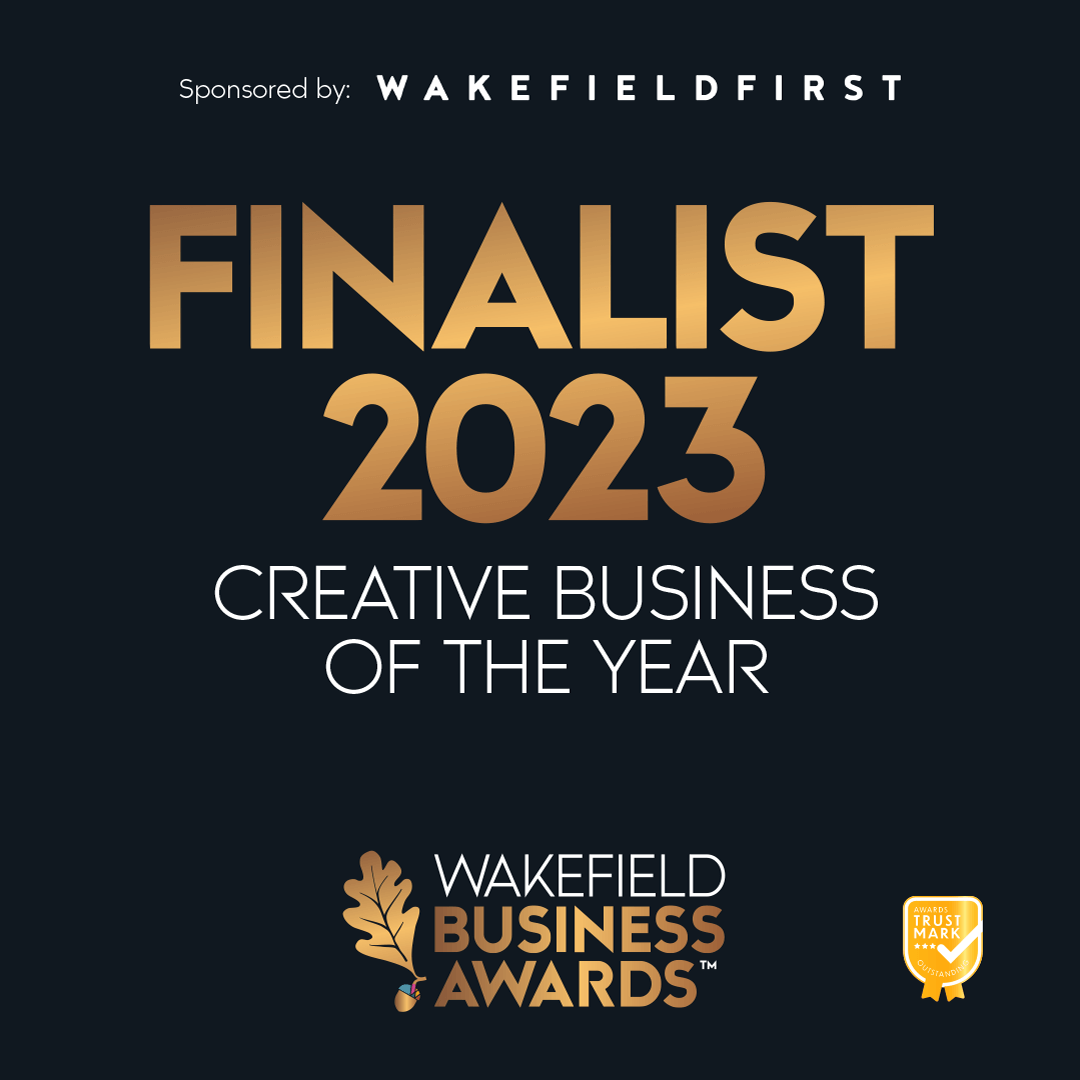 The Wakefield Business Awards are hosted by We Are Wakefield: a non-profit organization bringing connection opportunities between other local businesses across a varied sector of work. The category 'Creative Business of the Year' aims to celebrate the creative talent Wakefield has to offer – it is known for being a creative hub after all.
"We bounced back after the pandemic through sheer resilience, talented employees and not being afraid to adapt our services to remain relevant," stated Camille Johnson – Co-Director at PAB Studios. "We are absolutely honoured to be a finalist and after 30 years in business we are thrilled to be part of Wakefield's successful business community!"
We would like to congratulate our dedicated team for all their hard work to make this finalist nomination possible! From diverse digital marketing strategies to sold-out events, the PAB Studios team have blown it out of the water with all their innovative ideas.
The Awards ceremony will be held at Wakefield's Tileyard North on 9th November 2023 recognising the best businesses and commitments across the Wakefield District.
Managing director of We Are Wakefield, Claire Sutherley, said: "We've been really pleased with the number and quality of entries that we had for the second year of The Wakefield Business Awards. We planned them to be a celebration of all that's amazing about the Wakefield business scene."
She added, "The judging panel scored everything independently, with each entry being judged three times, so we know we have a robust shortlist which really reflects high-quality businesses."
Now, it's just a countdown until the night of the event!